VISION STATEMENT
"United Soccer Coaches is the trusted and unifying voice, advocate, and partner for coaches of all levels of the game."
YOUTH
Youth coaches are as diverse as our game. Access vital resources, tools and education, shape your career, nominate your players for All-America Awards and so much more.
HIGH SCHOOL
High School coaches are a vital part of our game. Advocacy, targeted tools & resources, weekly rankings in USA Today plus state, regional and national All-America Award opportunities for your players.
COLLEGE
College coaches fuel our game. Influential weekly rankings, advocacy with soccer and sport governing bodies, All-America state, regional and national individual and team awards energize recruiting.
PROFESSIONAL
Pro coaches lead our craft. Partnering with the LMA and other coaches associations to develop meaningful advocacy, resources and services.
KANSAS CITY, Mo. (Nov. 7, 2019) -- National Women's Soccer League (NWSL) President Amanda Duffy has been selected by United Soccer Coaches to receive the association's 2019 Honorary All-America Award. Duffy will be presented the award at the association's All-America...

Take a look at some of the Convention offerings tailored toward Advanced Youth Coaches! Don't forget to register by 11:59 pm EST on Dec. 10 to beat the price increase deadline! #BMORE20
Register Here: https://t.co/pLeUaRRtZ9 https://t.co/j6YEyJcNy5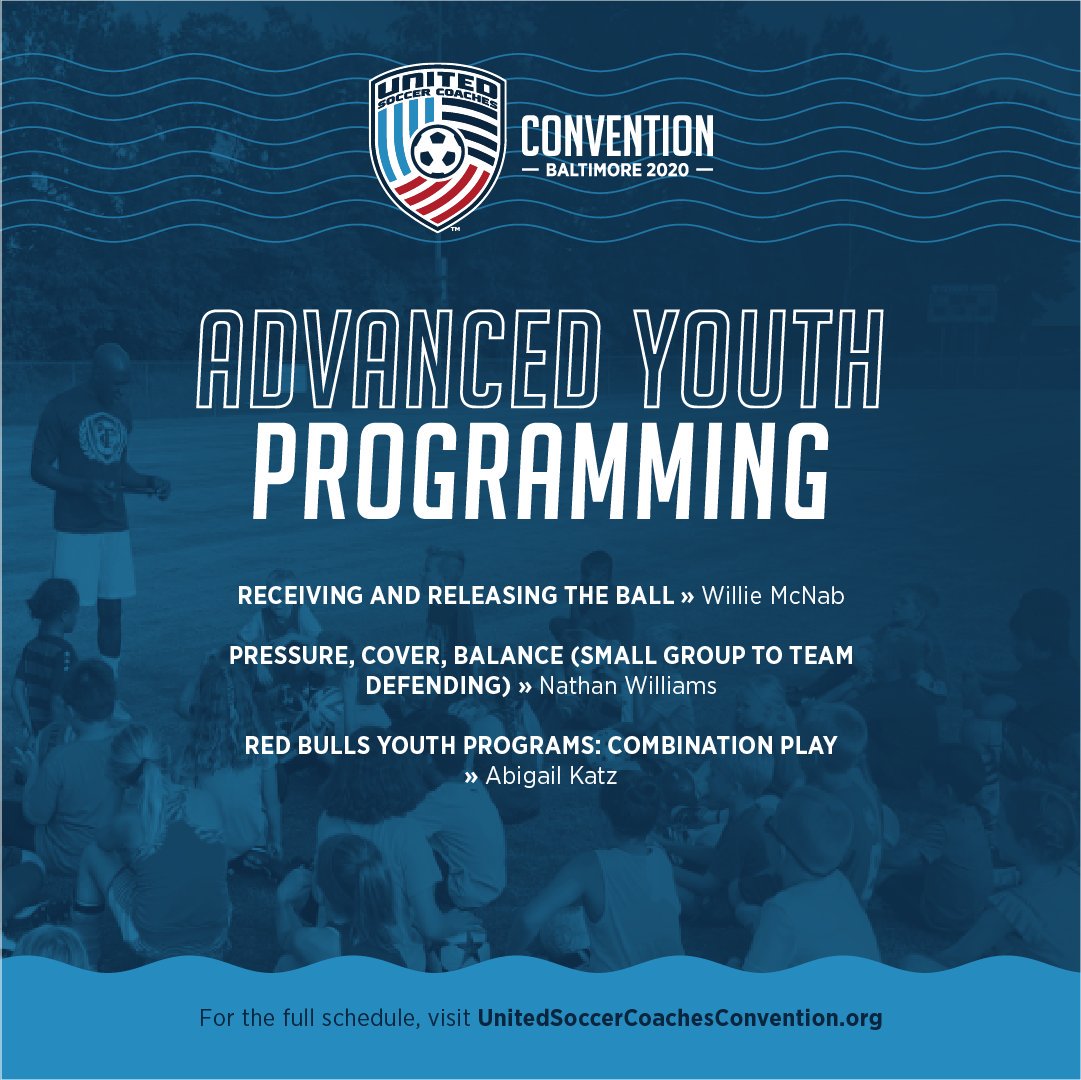 🚨NCAA DI Men's and NCAA DII Men's & Women's coaches!🚨 Your nomination window for All-Region/All-America awards closes TOMORROW, Nov. 18 at 11:59 pm (EST). Make sure to nominate your deserving players!

NOMINATE NOW! ➡️ https://t.co/CLro2H6lgr https://t.co/v35uNQC777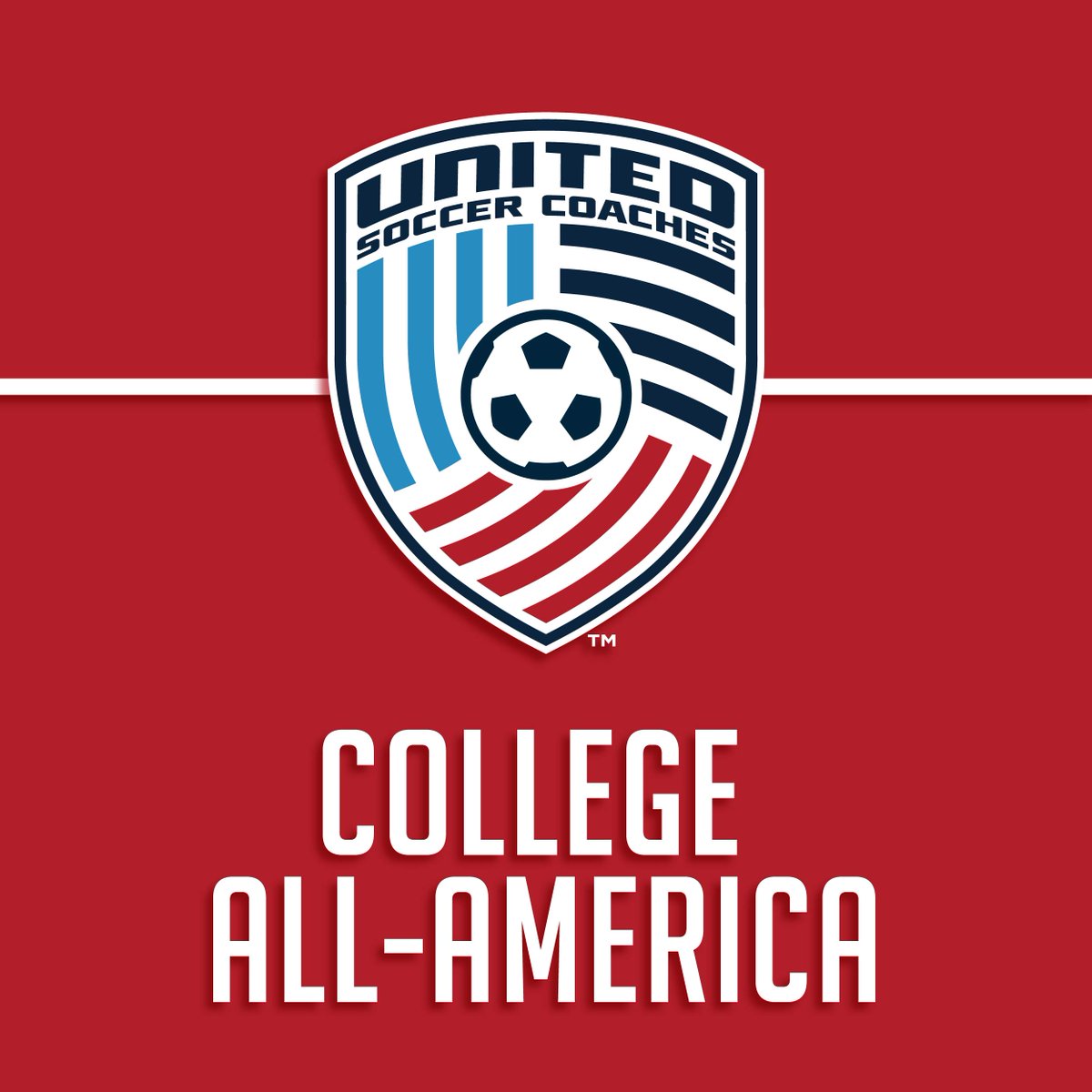 Add to your leadership toolkit with sessions focusing on Club Leadership! Remember to register before 11:59 pm EST on Dec. 10 to secure the best rate for #BMORE20
Register Here: https://t.co/pLeUaRRtZ9 https://t.co/ZcDhBDctff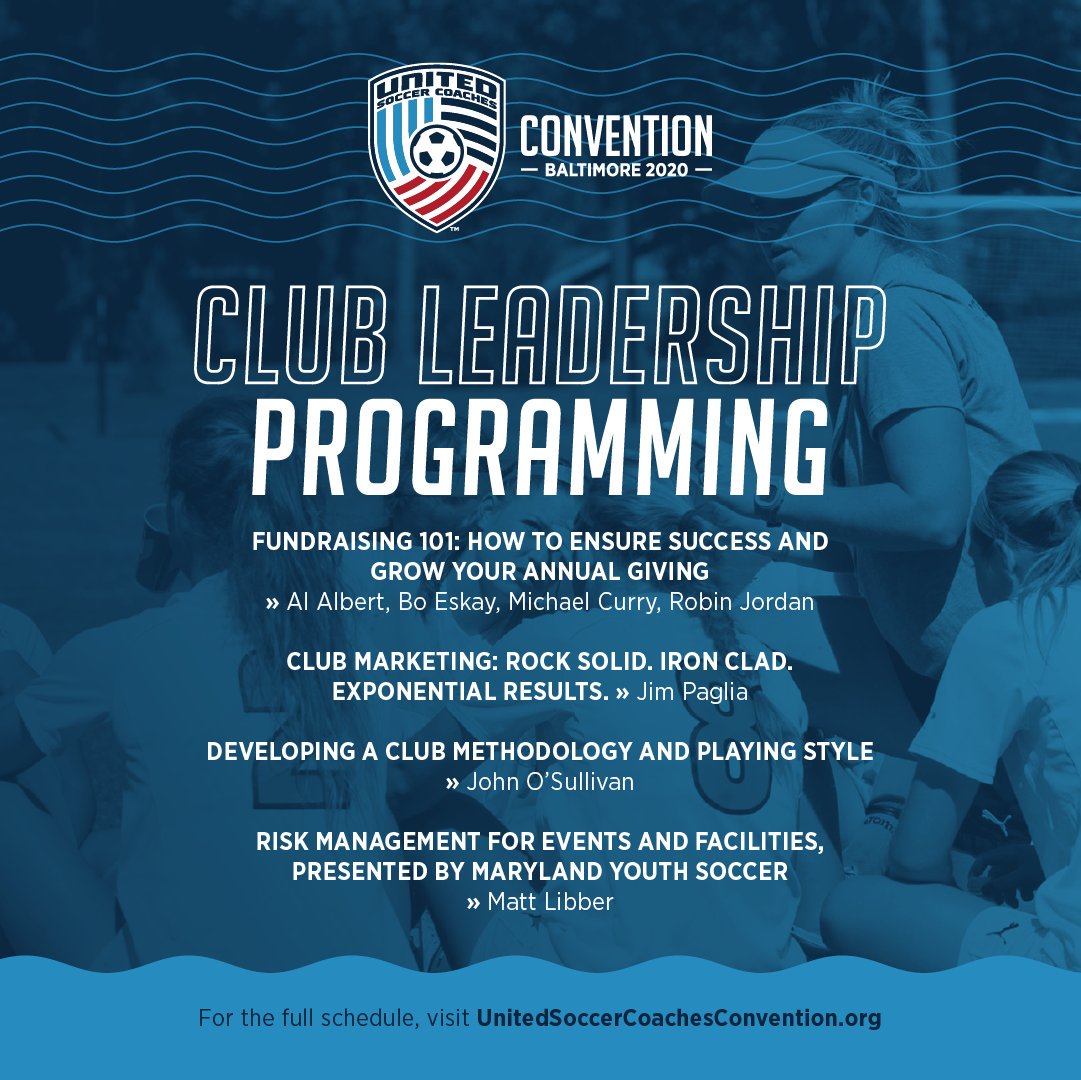 OUR PARTNERS
United Soccer Coaches is thrilled to work with various partners to help us bring about better coaches.
© United Soccer Coaches