VISION STATEMENT
"United Soccer Coaches is the trusted and unifying voice, advocate, and partner for coaches of all levels of the game."
Diversity Statement
United Soccer Coaches is committed to fostering diversity by offering a welcoming and supportive environment for all our members, leadership, and other constituents. We nurture a learning and working environment that respects differences in culture, age, gender, race, ethnicity, physical ability, sexual orientation, religious affiliation, and socio-economic status.
We recognize that diversity enriches the membership experience, improves the practice and profession of coaching, expands learning opportunities, and enhances creativity and professional growth in the coaching community. United Soccer Coaches emphasizes both demographic and intellectual diversity. We are committed to attracting and developing qualified persons of diverse backgrounds to participate and lead in our organization.  This includes our advocacy work, our recognition programs, the development of our services and education, as well as our coaching and outreach programs. Embracing diversity and inclusion requires a coaching curriculum and other learning experiences that provide exposure to diverse cultures, human characteristics, and ways of thinking. Our organizational must create a climate that stimulates innovation, values contributions from those unlike ourselves, and encourages the success and advancement of all our members.
United Soccer Coaches particularly acknowledges the acute need to remove barriers to the recruitment, retention and advancement of talented members, leadership and other constituents from historically underrepresented populations. As such, United Soccer Coaches fosters diversity in our staff and advocates for all of our members by welcoming their participation in our programs, by embracing diversity and inclusion training, and by remaining mindful of diversity and inclusion in the formulation of policy and in decision-making.
YOUTH
Youth coaches are as diverse as our game. Access vital resources, tools and education, shape your career, nominate your players for All-America Awards and so much more.
HIGH SCHOOL
High School coaches are a vital part of our game. Advocacy, targeted tools & resources, weekly rankings in USA Today plus state, regional and national All-America Award opportunities for your players.
COLLEGE
College coaches fuel our game. Influential weekly rankings, advocacy with soccer and sport governing bodies, All-America state, regional and national individual and team awards energize recruiting.
PROFESSIONAL
Pro coaches lead our craft. Partnering with the LMA and other coaches associations to develop meaningful advocacy, resources and services.
KANSAS CITY, Mo. (Mar. 3, 2021) - United Soccer Coaches announced today that after a nationwide search, Patricia "Trish" Hughes is its new College Programs Officer and she will officially start on March 8. She is taking the place of Rob Kehoe who is retiring after 12...

The March/April issue of the Soccer Journal will start hitting member's mailboxes next week! Members can get a head start on by checking out the digital version now available at the link below ⬇️

🗞️ https://t.co/j3iznYaVom https://t.co/RcmAurdVIn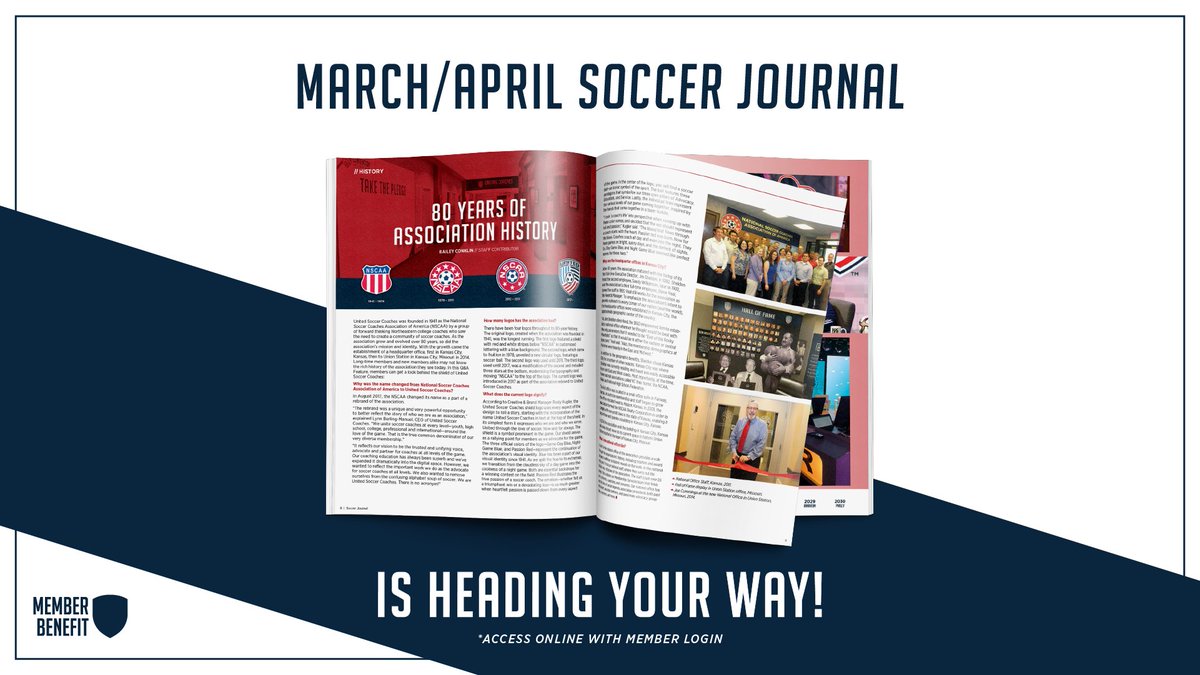 Happy #InternationalWomensDay! Not just today, but every day, we celebrate women coaches, players, and leaders in the game. Make sure to follow @Women_Coaches, where they continue to showcase the talent and excellence of women coaches. https://t.co/xgYXQVsgtt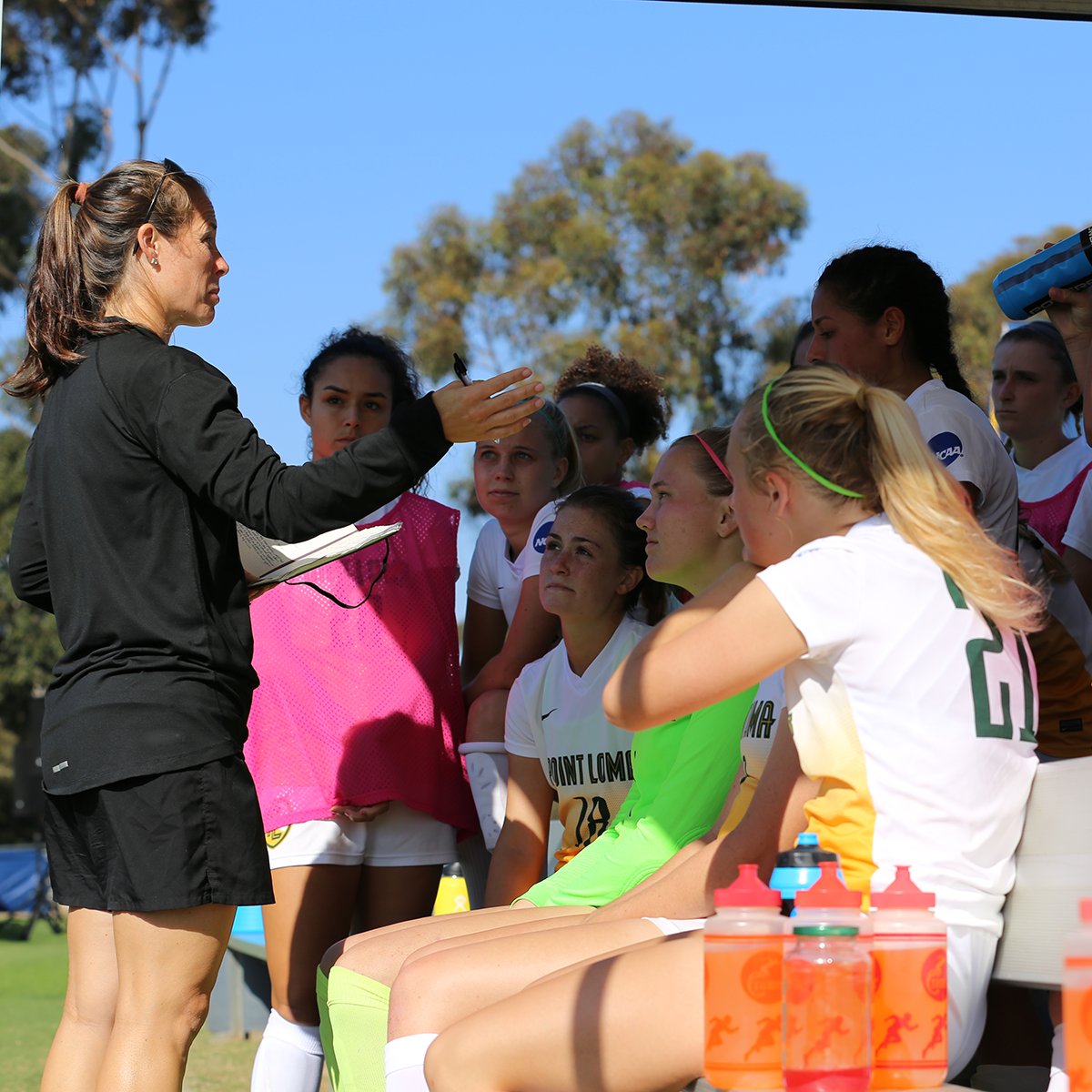 Join us tomorrow, March 9th at 1 PM EST/Noon CST to get to know the newest edition to our National Office Staff! Register for this free webinar featuring @UnitedCoaches Podcast Host @DeanCLinke and College Program Officer Patricia Hughes.

Register: https://t.co/2PCJPTKOxf https://t.co/WbZAQowWju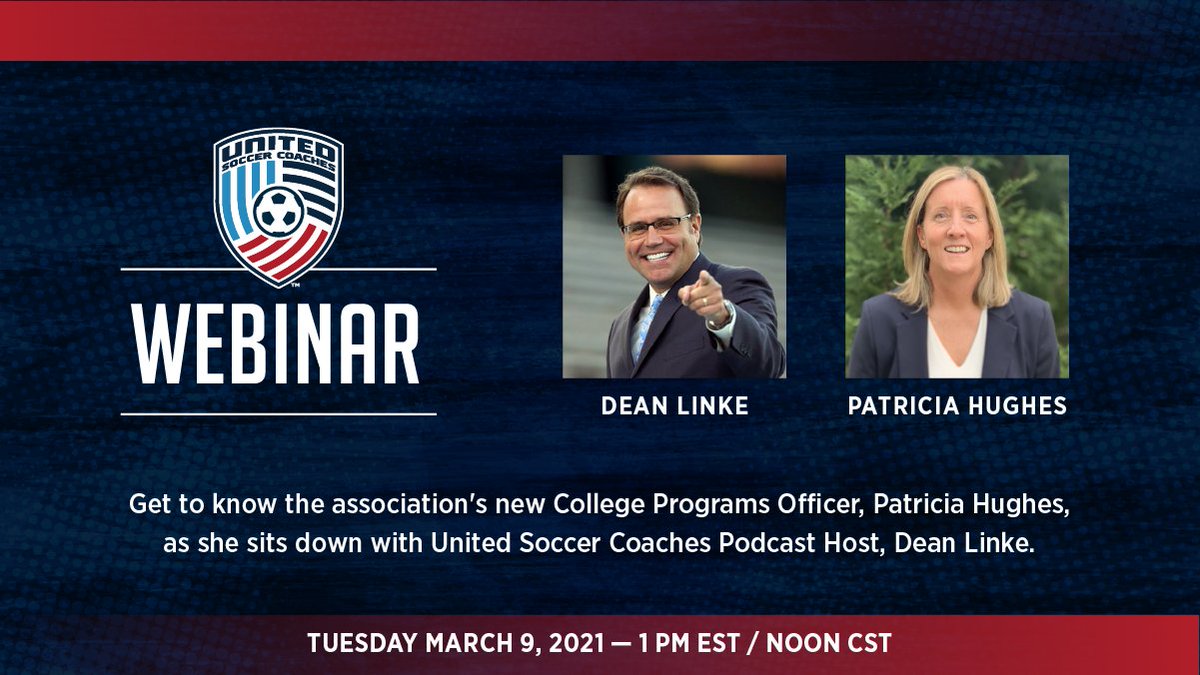 OUR PARTNERS
United Soccer Coaches is thrilled to work with various partners to help us bring about better coaches.
© United Soccer Coaches